I was tagged by Lori at Reading With Lori
1) How do you keep track of your TBR pile?
Well, if I'm being honest, I don't really keep track of it very well.  I just seem to keep adding more books to it without hardly ever getting any off of it.  Oops.
 2) Is your TBR mostly print or ebook?
It is mostly ebook, but there are a lot of print books as well that I need to get to.

3) How do you determine which book from your TBR pile to read next?
I go by ARCs first.  Once I am finished with the ARCs that I need to read, I choose a few books that I feel like I am in the mood to read and then narrow it down from there.  

4) What is the book that has been on your TBR pile the longest?
Probably See Me by Nicholas Sparks and Turbo Twenty-three by Janet Evanovich.

5) What's the book you added to your TBR list recently?
Warcross by Marie Lu.

6) What's the book that is on your TBR pile stricly because of it's beautiful cover?
I don't go by the cover.  I only add books to my TBR if it is something that I am interested in reading.

7) What's a book on your TBR list that you don't plan on reading?
I'm planning on reading all of the books on my TBR.  At some point…. 😉 

8) What's an unpublished book that you are excited for?
Batman: Nightwalker by Marie Lu!  I am so super stoked for that book to release.
9) A book on your TBR pile that basically everyone has read but you?

Probably Cinder by Marissa Meyer or the Grisha Trilogy by Leigh Bardugo.
10) A book on your TBR that everyone has recommended you?

I haven't really had anyone recommend me any books lately.  Hmm.  That needs to change!  Drop me some recs in the comments.  😉 
11) A book on your TBR that you are dying to read?

Warcross by Marie Lu.  I am going to be buddy reading it soon with a few ladies and am super excited about it.
12) What is the number of books on your Goodreads TBR list?

LOL!  Are you sure you want to know?
*goes to look*
…..477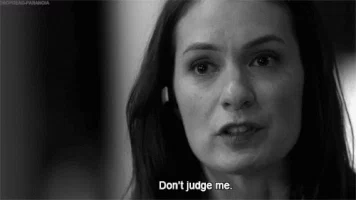 Alrighty, that's all for that.  
I tag anyone who would like to do this!  🙂
Have fun with it!
-Jackie