I read a lot of amazing books this year, but here is a list of my top 10 absolute favorite reads from this year.
1. Edge of Brotherhood by Molly E Lee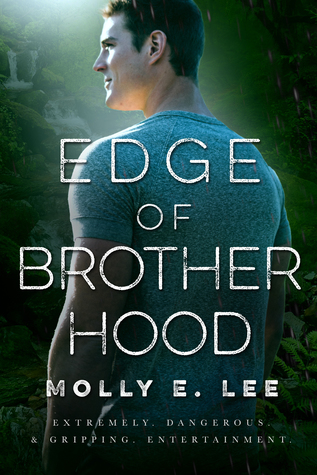 What do Dash Lexington, Easton Wells, and Connell Murphey have in common?
They put their lives on the line each day they clock into work. That and their fierce love for the women who match them step for step.
When the studio head who produces both Dash and Easton's shows announces auditions for a special series to highlight the E.D.G.E men's skills, Connell and an extreme stunt man named Wade Roberts are the first stars chosen.
Their objective? Accompany Easton deep in the Amazon where he's recently discovered the lost city of Paititi. With half the structure submerged in dangerous waters, a slew of unpredictable rainforest storms, and a nearly inaccessible location, each man will have to put aside his alpha tendencies and utilize his skills in order to survive the perils of the City of Gold.
But when an enemy from Easton's past threatens the love of his life, she is met with the wrath of the newly formed E.D.G.E. clan, who will stop at nothing to protect the women they love.
2. He Loves Me…KNOT by RC Boldt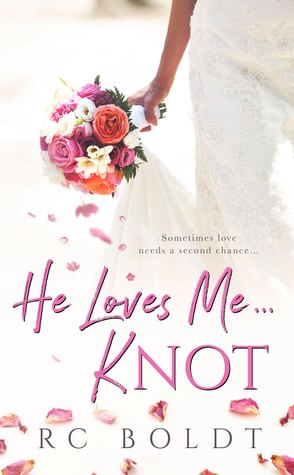 Sometimes love needs a second chance…
I never looked back after skipping out on my own wedding, even if it did leave me estranged from most of my family. Eight years later, I have the life I've always wanted. As an advertising account executive, my world is damn near perfect.
Until I come face-to-face with my past. With the man I once loved. The man who holds my future in his hands. The man who's hell-bent on getting even with me for leaving him at the altar.
Even with all the unfinished business between us, I still love Knox Montgomery. The only problem?
He loves me…KNOT.
3. Edge of Regret by Molly E Lee

Leading man on the new E.D.G.E. series reality show? Check.
Stunt-double for the star in the latest, multi-million-dollar funded military movie? Check.
Work with a sexy female military expert? Holy hell, check.
When I signed on to do stunts for Hollywood's eagerly awaited war-thriller, I thought it would be like every other gig—go in, try not to get killed, and leave with a fat check and an adrenaline rush. This time? Not so much.
Mackenzie Patterson is the on-set expert. She knows topographical layouts, government lingo, speaks four languages, and is one of the best explosive disposal leaders the Air Force has ever seen, so she's more than qualified.
She's also the woman who turned my teenage heart to ash.
I can't ignore the darkness that has appeared in her eyes, or the urge I have to take it away.
Quitting isn't an option, but the more I see her, the more I want to make her mine. And that can never happen because our past is twisted with heartbreak, hate, and regret.
Every second I spend with her is a battle between holding on to the anger in my heart—and giving in to the love that never left.
4. Rebel by Rebecca Yarros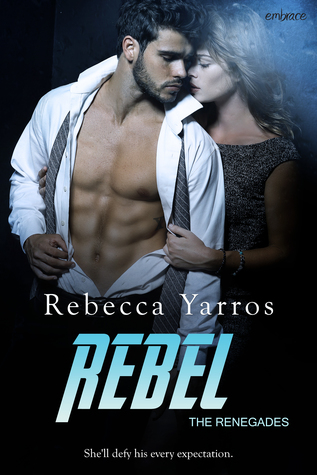 She'll defy his every expectation.
She's Penna Carstairs.
The Renegade they call Rebel.
FMX-treme Magazine's sexiest female athlete of the year.
There's no rule in extreme sports she hasn't broken,
No gender barrier she hasn't demolished.
She's the woman I met in a bar in Vegas.
The woman I illegally BASE jumped for.
The woman I spent one insane, incredible night with.
But now I'm screwed.
Or rather…not screwed.
Because the woman I can't get out of my head is the one woman I can never touch again.
I'm Dr. Cruz Delgado—the youngest professor on this campus,
And Penelope Carstairs just walked into my class.
5. Wonder Woman: Warbringer by Leigh Bardugo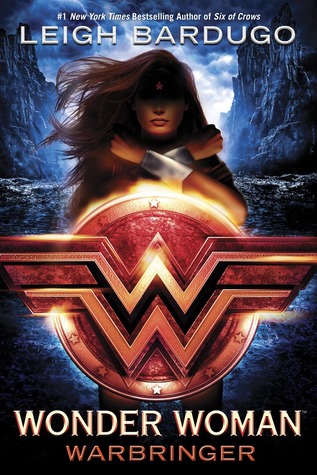 Daughter of immortals.
Princess Diana longs to prove herself to her legendary warrior sisters. But when the opportunity finally comes, she throws away her chance at glory and breaks Amazon law—risking exile—to save a mortal. Diana will soon learn that she has rescued no ordinary girl, and that with this single brave act, she may have doomed the world.
Daughter of death.
Alia Keralis just wanted to escape her overprotective brother with a semester at sea. She doesn't know she is being hunted by people who think her very existence could spark a world war. When a bomb detonates aboard her ship, Alia is rescued by a mysterious girl of extraordinary strength and forced to confront a horrible truth: Alia is a Warbringer—a direct descendant of the infamous Helen of Troy, fated to bring about an age of bloodshed and misery.
Together.
Two girls will face an army of enemies—mortal and divine—determined to either destroy or possess the Warbringer. Tested beyond the bounds of their abilities, Diana and Alia must find a way to unleash hidden strengths and forge an unlikely alliance. Because if they have any hope of saving both their worlds, they will have to stand side by side against the tide of war.
6. Out of the Ashes by RC Boldt

Phoenix /fēniks/: (in classical mythology) a unique bird inhabiting the Arabian Desert that burned itself on a funeral pyre before rising from the ashes with renewed youth to live through another cycle.
This isn't mythology, it's war, and Hendy is left in the hands of Hell's cruelest gatekeepers.
His team is killed before his very eyes, and despite his efforts to save them, he's captured and subjected to merciless torture—losing virtually every piece of his identity but his pulse.
After his rescue, he returns home from Afghanistan, saddled with facing the daunting task of healing his physical scars as well as the invisible ones—his emotional demons.
Dr. Presley Cole isn't one to shy away from a challenge. Embarking on a new journey, she makes it her mission to prove to Hendy that his life isn't over; that he's worthy of love.
Because sometimes even a phoenix needs help to rise…
Out of the Ashes.
7. #BAE by Cambria Hebert

Happily-ever-after.
That's what happens when you get married.
Right?
Turns out sparkly rings, cake and a fantastic wedding do not automatically grant you that, not even when it's all you truly want.
I'm even starting to doubt the bottomless, unconditional love I share with the man I married will be enough.
I can't have happily ever after, know why?
Because I can't give Romeo what he truly wants. I've tried. So hard. I won't be happy unless he is and something is missing. Someone.
Paparazzi are in my face. The flashing cameras and prying eyes are everywhere. My secret is getting harder to hide, and I know the second the scoop is dished the grip I have on the fraying rope of that happily ever after will snap right in my face.
In our face.
I can't let that happen. No matter what.
Because with or without a happy ending, Romeo comes Before Anyone Else.
8. Trucker by Jamie Schlosser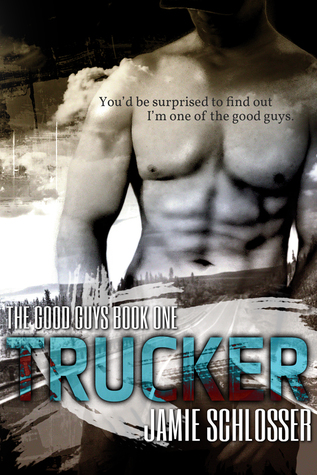 ANGEL
I know what you're whispering in the car as you pass me by.
Hitchhiker.
When you see me walking along the side of the road with my thumb out, you'll probably keep driving without giving me a second glance. You probably think I'm foolish. Naïve.
You might assume I've made some bad decisions.
You might think I'm too young to be on my own.
You might be right.
TRAVIS
I love my job, but driving an eighteen-wheeler comes with a certain stereotype. When you hear I'm a trucker, a specific image might come to mind. Uneducated. Dirty. Perverted. Rough around the edges and a little bit dangerous.
But the truth is, I'm not any of those things. In fact, I'm pretty far from it.
You'd be surprised to find out I'm one of the good guys.
9. Hopeless by Colleen Hoover

Sometimes discovering the truth can leave you more hopeless than believing the lies…
That's what seventeen-year-old Sky realizes after she meets Dean Holder. A guy with a reputation that rivals her own and an uncanny ability to invoke feelings in her she's never had before. He terrifies her and captivates her all in the span of just one encounter, and something about the way he makes her feel sparks buried memories from a past that she wishes could just stay buried.
Sky struggles to keep him at a distance knowing he's nothing but trouble, but Holder insists on learning everything about her. After finally caving to his unwavering pursuit, Sky soon finds that Holder isn't at all who he's been claiming to be. When the secrets he's been keeping are finally revealed, every single facet of Sky's life will change forever.
10. A Thousand Boy Kisses by Tillie Cole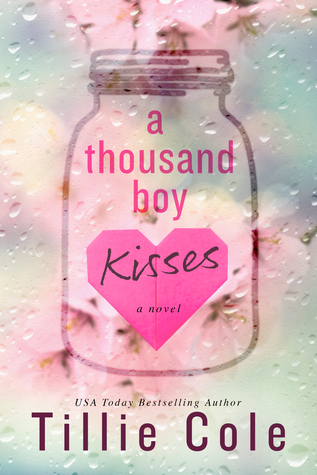 One kiss lasts a moment. But a thousand kisses can last a lifetime. One boy. One girl. A bond that is forged in an instant and cherished for a decade. A bond that neither time nor distance can break. A bond that will last forever. Or so they believe.
When seventeen-year-old Rune Kristiansen returns from his native Norway to the sleepy town of Blossom Grove, Georgia, where he befriended Poppy Litchfield as a child, he has just one thing on his mind. Why did the girl who was one half of his soul, who promised to wait faithfully for his return, cut him off without a word of explanation? Rune's heart was broken two years ago when Poppy fell silent. When he discovers the truth, he finds that the greatest heartache is yet to come.

What were your favorite books that you read this year? I'd love to know!