Stacking The Shelves is all about sharing the books you are adding to your shelves, may it be physical or virtual. This means you can include books you buy in physical store or online, books you borrow from friends or the library, review books, gifts and of course ebooks!
The Sunday Post is a weekly meme hosted at Caffeinated Book Reviewer. It's a chance to share news~ A post to recap the past week on your blog and showcase books and things we have received. Share news about what is coming up on our blog for the week ahead.
Mailbox Monday
 is the gathering place for readers to share the books that came in their mailbox during the last week. Warning: Mailbox Monday can lead to envy, toppling TBR piles and humongous wish lists.
LAST WEEK ON THE BLOG
THIS WEEK ON THE BLOG
Checkmate Duet Cover Reveal
review(s)
possibly a tag or a discussion post
BOOKS IN MY MAILBOX
Kindle (Bought)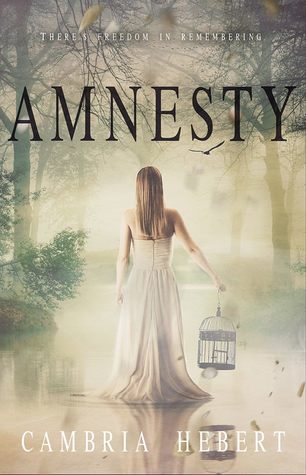 Amnesty – Cambria Hebert
Body on the Bayou – Ellen Byron
OFF THE BLOG
Well, I am officially a college student!  My classes started on Monday.  Wow.  What a week it has been.
I think I grossly underestimated how much work was going to be involved and how hard this was going to be.  I was extremely overwhelmed the first couple of days.  My math class (which isn't even a required course for my degree, but I have to take it anyway) had me so stressed out that I was in tears when I got home on the second day.  I've never been a math person.  I hate it.  I can't stand it.  So, yeah.  Being forced to take a math class that isn't even required for my degree has had me in a foul mood all week, lol.  I think I'm finally past the hardest part though.  I'm just going to have to study extra hard for my exam that I'll be taking soon.  It's only a 4 week class so my exam date is approaching quickly.
For my early childhood classes, things have been going pretty well.  The first week was easy.  We mostly just introduced ourselves to our classmates and went over the syllabus.  The amount of projects that we are going to have to do is pretty crazy though.  I wasn't anticipating that.  I also wasn't anticipating the extra supplies, like having to have Microsoft Office and a USB flash drive.
I'm starting to form a couple friendships though with girls in my early childhood classes though, so that's pretty cool.  At least I'm not alone! haha
I've been really busy this week doing homework so this weekend I spent as much time as possible with the boys.  They really missed me this week.  <3  Chris and Logan don't start school until the 28th, so my mom has stayed with them during the day while I'm at school.  They got a lot of special Nana time this week so they enjoyed that.  🙂
WEEKLY FUNNY

I swear, my math class has me doing this.  By Thursday, I was checking the simplest of things because I was so stressed out and confused. LOL!