The Creator is Jenn – check out her post and blog here
So, I'm not even gonna lie.  This post should have went up several days ago.  I've been super crazy sick lately though and just haven't got around to it yet.  Better late than never, right?!  Because this looks like a lot of fun!
———————————————————————————
Received an ARC and not reviewed it ✔️
Uh oh.  Gonna have to say yes to this one though.  I didn't do it on purpose though!  It was an ARC that I had to DNF because I just didn't enjoy it.  I contacted the author and they were really sweet about it and was very understanding, so… it's okay?  Maybe?  Eek.
Have less than 60% feedback rating on Netgalley ❌
Oh man.  Just thinking about that makes my eye twitch.  My Netgalley feedback rating has never been below 80%.  It is currently at 94%.  I can't handle it going any lower than 80.
Rated a book on GoodReads and promised a full review was to come on your blog (and never did) ❌
Nope.  This is something else that is sure to earn an eye twitch from me.  I just don't understand it.  I post my review as soon as I am finished reading the book.  The most I've waited to post the review is later that day.
Folded down the page of a book ✔️
Yes I have.  It was a really long time ago though.  Would I do it now?  Nope!
Accidentally spilled on a book ✔️
Yes I have and it about killed my soul.

DNF a book this year ✔️
Oh yes.  Many, many times.  Unfortunately this wasn't the best reading year for me.  It put me in a reading slump multiple times.  Hopefully next year will be better.
Bought a book purely because it was pretty with no intention of reading it ❌
Nope.  I don't do cover buys.
Read whilst you were meant to be doing something else (like homework) ✔️
Yep.  #sorrynotsorry
Skim read a book ✔️
I've done that a couple times, yes.
Completely missed your GoodReads goal ❌
I've set a Goodreads goal for the past two years, and I exceeded it both times!  Yay!
Borrowed a book and not returned it ✔️
This happened once with a library book.  I totally have a legit reason for not returning the book though.  Our house caught fire and we lost everything.  I couldn't really return something that was no longer there.  😛  The librarian was very understanding though and excused my overdue/lost fee.
Broke a book buying ban ❌
I don't set book buying bans.
Started a review, left it for ages then forgot what the book was about ❌
Nope.  I write the review as soon as I am finished with the book.  For that very reason!  If I don't, I'll end up forgetting what it's about lol
Wrote in a book you were reading ❌
NEVER!  I don't write in books.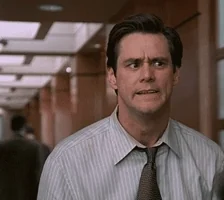 Finished a book and not added it to your GoodReads ❌
Nope.  I always add them to Goodreads.  I like being able to track what I've read.
———————————————————————-
So, it looks like I've got 7 out of 15.  That's not too naughty, right?  Yikes.
How naughty are you?!  I'd love to know your answers to these questions.