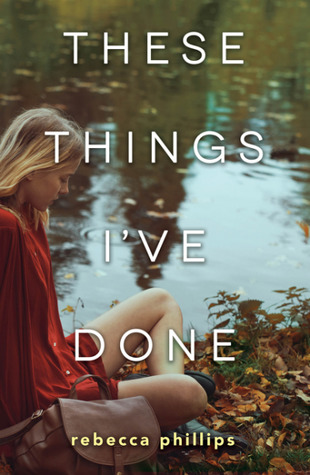 Synopsis:
Before: Dara and Aubrey have been inseparable since they became best friends in sixth grade. Dara is the fearless one, Aubrey the prodigy, yet despite their differences they support each other unconditionally. However, as they begin their sophomore year of high school, cracks in their friendship begin to form, testing the bond they always thought was unbreakable.
After: It's been fifteen months since the accident that killed Aubrey, and not a day goes by that Dara isn't racked with guilt over her role in her best friend's death. Now, after spending a year away from home in order to escape the constant reminders of what happened, Dara is back at her old high school to start her senior year. Dara thought the worst thing about coming home would be confronting the memories of Aubrey that relentlessly haunt her, but she soon realizes it's not half as difficult as seeing Ethan, Aubrey's brother, every day. Not just because he's a walking reminder of what she did, but because the more her feelings for him change, the more she knows she's betraying her best friend one final time.
My Review:
5 out of 5 stars
Wow. This was a wonderfully written story. The blurb caught my attention (how could it not? I mean, how do you accidentally kill your best friend?) and I was drawn into the story immediately.
What I liked most about this story is that the characters are all so realistic and relatable. It was clear that Dara struggled with guilt over what happened to the point where she was pretty much punishing herself from having any happiness. It was incredibly brave of her to go back home and face what happened, knowing how people would react to her being back. The people at her school weren't kind to her, but she took it without complaint. Noelle was a great addition to the story and I was so happy that Dara was able to find a group of people who accepted her.
I was really curious about how Ethan would react to Dara being back. His love for her really showed. I liked the fact that things between Dara and Ethan weren't rushed. That made it all the more realistic.
I like that the chapters switched back and forth between the present and flashbacks to the past that led up to the accident. I feel like that really amped up the mystery aspect of the story for me. I flew through this book in a day because I just had to know what exactly happened that led up to the accident. With all of the rumors that circulated the school about Dara, the reader is also left to wonder if it really was an accident or if Dara did it on purpose.
I couldn't have asked for a better ending for this story. It was beautiful and a perfect way to close out Dara's journey of trying to forgive herself, moving past what happened, and healing.  This was my first book by this author and I am looking forward to reading more books from her in the future!
*Thank you to Eric Smith and Rebecca Phillips for providing me a copy of this book in exchange for an honest review.
Book Links:
Goodreads
Barnes & Noble
Books a Million
Amazon
Author Links:
Website
Twitter
Facebook
Instagram