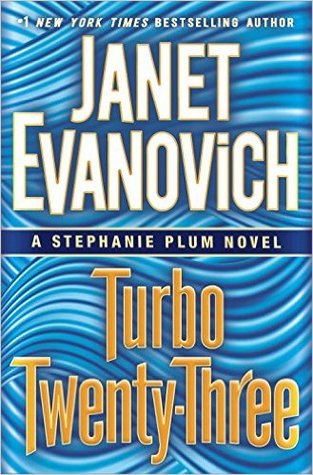 Synopsis:
In the heart of Trenton, N.J., a killer is out to make sure someone gets his just desserts.
Larry Virgil skipped out on his latest court date after he was arrested for hijacking an eighteen-wheeler full of premium bourbon. Fortunately for bounty hunter Stephanie Plum, Larry is just stupid enough to attempt almost the exact same crime again. Only this time he flees the scene, leaving behind a freezer truck loaded with Bogart ice cream and a dead body—frozen solid and covered in chocolate and chopped pecans.
As fate would have it, Stephanie's mentor and occasional employer, Ranger, needs her to go undercover at the Bogart factory to find out who's putting their employees on ice and sabotaging the business. It's going to be hard for Stephanie to keep her hands off all that ice cream, and even harder for her to keep her hands off Ranger. It's also going to be hard to explain to Trenton's hottest cop, Joe Morelli, why she is spending late nights with Ranger, late nights with Lula and Randy Briggs—who are naked and afraid—and late nights keeping tabs on Grandma Mazur and her new fella. Stephanie Plum has a lot on her plate, but for a girl who claims to have "virtually no marketable skills," these are the kinds of sweet assignments she does best.
My Review:
3 out of 5 stars
The ending of the last book showed so much promise for the future. I'm really sad to say that I am deeply disappointed in this book and in Stephanie. Just when I thought she was finally starting to mature and make some progress, she ends up right back where she was. I had such high hopes for Stephanie, but now I'm just fed up with it. I already had the next book checked out from the library but I'm not even sure if I will read it now. I am so frustrated and disgusted.
The only thing that kept me from DNF'ing this book is the mystery behind the killings in the ice cream factory. There were several different suspects and I wasn't able to guess who the killer was so the reveal took me by surprise. Everything all made sense when it came together though.
I also enjoyed that there was the usual humor throughout the book that we've come to expect with this series. There were a bunch of laugh-out-loud moments in this book. Lula is still a favorite character of mine. I love reading about her crazy ideas and adventures.
Unfortunately those things didn't make up for this mess with Stephanie. I really hope she makes a choice one way or the other soon.