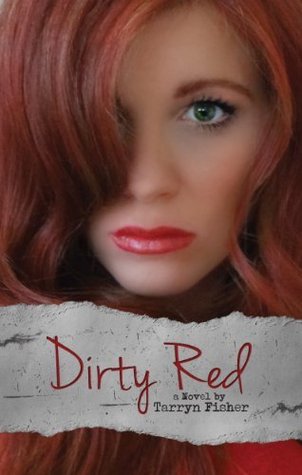 Synopsis:
Dear Opportunist, 
You thought you could take him from me, but you lost. Now, that he's mine I'll do anything to keep him. Do you doubt me? I have everything that was supposed to be yours. In case you were wondering; he doesn't ever think about you anymore. I won't let him go….ever. 
Dirty Red
Leah Smith finally has everything she has ever wanted. Except she doesn't. Her marriage feels more like a loan than a lifelong commitment, and the image she has worked so hard to build is fraying before her eyes. With a new role and a past full of secrets, Leah must decide how far she is willing to go to keep what she has stolen.

My Review:
5 out of 5 stars
What in the world did I just read?! This is definitely what you would call a mind f***. This book sucked me in, put me through a whirlwind of emotions that left me spinning, and then blew my mind.
I read this book in less than 24 hours. I can't even remember the last time I did that. Leah is so wonderfully, wickedly twisted that I just had to know what was going to happen next. It's been a long time since I read The Opportunist, and I had trouble remembering what all happened in that book, so I really appreciated the flashbacks that were in this book to events that happened in TO. I really enjoyed the buildup of what happened in the past that led up to what was happening in the present.
Leah. I just had to shake my head at her during most of the book. There were times where I really felt sorry for her. She didn't deserve the way her parents treated her at all. She was in love with a man that just couldn't love her the way she loved him. That's pretty sad. But on the other hand, she drove me absolutely crazy with some of the things she did and decisions she made. As a mother myself, I just couldn't believe how indifferent she was about her daughter. It just blew my mind the way she would pass her off. Was she really suffering from postpartum depression? Was she just that indifferent about her child? I guess we'll never know for sure. Leah was a whackadoodle, but she sure was interesting.
I enjoyed Sam's character. He was funny and offered a little bit of a balance to Leah. For all the snark she threw his way, he gave it right back to her. I also love that he wasn't afraid to call her out on her crap.
I'm really looking forward to reading Thief so I can see Caleb's point of view through everything that happened. I'm sure to be in for another wild ride!