Synopsis:
Note to Self
Love is patient; love is kind.
Love doesn't boast or brag.
There's no arrogance in love;
it's never rude, crude, or indecent-it's not self absorbed.
Love isn't easily upset.
Love doesn't tally wrongs.
Love trusts, hopes, and endures no matter what.
Love will never become obsolete.
I'll fight for her.
Thief
Caleb Drake never got over his first love. Not when he got married. Not when she got married. When life suddenly comes full circle Caleb must decide how far he is willing to go to get the aloof and alluring Olivia Kaspen back. But for every action in life there is a consequence, and soon Caleb finds out that sometimes love comes at an unbearably high price.
My Review:
5 out of 5 stars
I don't think I have been pulled in so many different directions and experienced so many emotions while reading a book in my life. This series has effectively destroyed me.

I've literally been sitting here staring at my keyboard and trying to think of what to say to properly express my thoughts about this book.  I just can't do it.  I was ripped apart and then put back together.
Caleb and Olivia had one hell of a story.  Two people shouldn't have to go through so much heartbreak, drama, and flat out bullshit just to be together.  I appreciated the continued use of the present and past views in this book.  It was able to fill in some things that I had questions about from the last book.  It also continued to add an amazing sense of suspense and intrigue to the story.  There was a point when I was nearing the end of the book that my heart was pounding.  You could practically picture the climax of the story approaching, the pacing of the book picked up, and then all hell broke loose.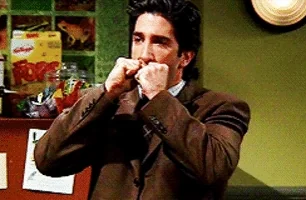 That tiny amount of sympathy that I had for Leah in Dirty Red?  Yeah, that went straight out the window in this book.  I can see now why everyone hates her.  You can add me to that list now.  I got a great deal of satisfaction with one certain interaction between Leah and Olivia.
In the end, I was happy with the way the story turned out and how everything came together.  I just feel bad that the journey was so long and painful for Caleb and Olivia.  Tarryn is an absolute genius with words and I am looking forward to reading through the rest of her books.