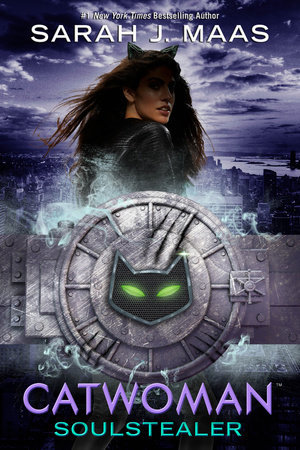 Synopsis
When the Bat's away, the Cat will play. It's time to see how many lives this cat really has. . . .
Two years after escaping Gotham City's slums, Selina Kyle returns as the mysterious and wealthy Holly Vanderhees. She quickly discovers that with Batman off on a vital mission, Batwing is left to hold back the tide of notorious criminals. Gotham City is ripe for the taking.
Meanwhile, Luke Fox wants to prove he has what it takes to help people in his role as Batwing. He targets a new thief on the prowl who seems cleverer than most. She has teamed up with Poison Ivy and Harley Quinn, and together they are wreaking havoc. This Catwoman may be Batwing's undoing.
My Review
5 out of 5 stars

I was a little hesitant about going into this book for a couple reasons. I know absolutely nothing about Catwoman and I'm admittedly not much of a fan of the author's other books. However…

I freaking LOVED this book! I'm so glad I decided to take a chance on it.

One of the things that I've liked most about this DC Icons series is that you don't really need to know much about the characters to read and enjoy these books.

I enjoyed getting to know Catwoman/Selina Kyle through this book. Batman is the only DC character I'm familiar with so I was able to recognize some of the secondary characters in this book through the Batman franchise.

Selina is tough and badass as all get out. As tough as she is though, I liked that she had a softer, more human side to herself as well. Her love for her sister and the sacrifices she made for her warmed my heart. I liked seeing her friendship develop with Ivy and Harley, but especially Ivy. Ivy ended up being one of my favorite characters from this book, other than Selina.

I don't think Selina necessarily needed a love interest, but I thought the pairing of her and Luke worked pretty well.