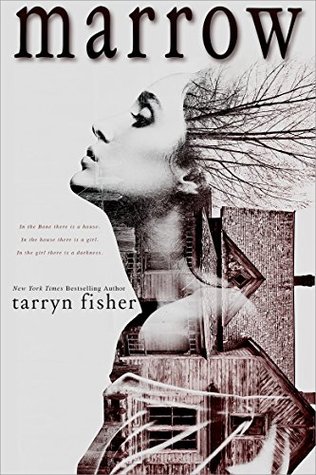 Synopsis
In the Bone there is a house.
In the house there is a girl.
In the girl there is a darkness.
Margo is not like other girls. She lives in a derelict neighborhood called the Bone, in a cursed house, with her cursed mother, who hasn't spoken to her in over two years. She lives her days feeling invisible. It's not until she develops a friendship with her wheelchair-bound neighbor, Judah Grant, that things begin to change. When neighborhood girl, seven-year-old Neveah Anthony, goes missing, Judah sets out to help Margo uncover what happened to her.
What Margo finds changes her, and with a new perspective on life, she's determined to find evil and punish it–targeting rapists and child molesters, one by one.
But hunting evil is dangerous, and Margo risks losing everything, including her own soul.
My Review
5 out of 5 stars

I'm going to be real and admit that I don't have the words adequate enough to give this book the review that it deserves! Tarryn never fails to blow my mind and leave me wondering what in the world I just read! I love that about her books. Each of them are so different but never fail to leave me speechless.

As with all of Tarryn's books, I went into this one completely blind so I wasn't sure what to expect at first. I definitely wasn't expecting this book to be as dark and depressing as it was. I was shocked at first by Margo's actions. But as the book went on I really started to understand her. She did what she did because she wanted to protect and defend those that couldn't protect themselves.

I was really excited to see a reference back to Mud Vein. I'm really glad that I am reading Tarryn's books in order. Otherwise, I would have missed that connection.

I'm torn on how I feel about Judah. I'll leave my feelings on it at that though to avoid spoilers.

I am addicted to Tarryn's words and am looking forward to moving on to her next book!